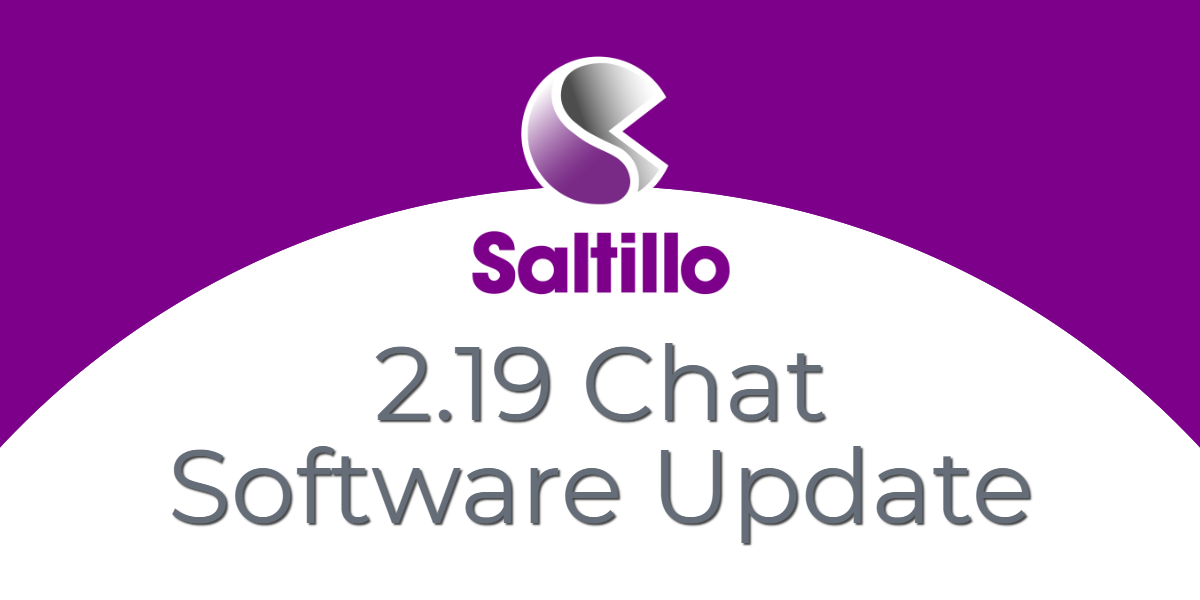 Providing the best user experience with Saltillo devices is always top of mind. That's why we're dedicated to delivering the most up-to-date software and vocabulary enhancements…and the 2.19 Software Release does just that!
-You can now plug a dual switch into NovaChat® and ChatFusion™ devices for two-switch scanning

-The new Switch Setup Wizard will have your switches up and running in no time

-PCS symbols are now disabled by default in ChatEditor. If you have

purchased

PCS symbols on your NovaChat or ChatFusion device, simply connect that device to ChatEditor and the PCS symbols will be enabled (this is the same way that speech is enabled on ChatEditor). This maintains the copyright integrity of PCS symbols and ensures that those who use the PCS symbols have full access to them in the ChatEditor software.

-Lots of cool WordPower™ vocabulary enhancements for increased functionality and language building!



WordPower™ Enhancements
All WordPower files
-Questions on the SOCIAL/PERSONAL pages are now color coded to make them more prominent

-Verbs "mow" and "whisper" added in all files

-BODY pages include SymbolStix® updates and increased page functionality
All vocabularies up to 60-locations
-QUESTION and DESCRIBE are now written out in full

-SENSORY pages available – on WP20 and 25 (located under TOYS); in other files, they have their own pages
WordPower42 Basic
-"is" and "-s" now available on ANIMALS pages

-SPELLING page now has "-s" and "-'s" available

-Apostrophe option also on SPELLING page
WordPower60
-ANIMALS links appear individually on GROUPS page

-DESERT animals now included
WordPower80
-Added "away" following "go" and "come"

-Turn > the page, around, it up, it down, it on, it off

-Read > leads to a link to READING page

-Added words "to, me, you" to READING page
WordPower42, 108 & 108 w/Keyboard
-Now you can say "my favorite color" and "your favorite color"

-Numbers on the spelling pages now programmed with the "Speech Message" action
WordPower60 BASIC
-The words QUESTION and DESCRIBE are now written out in full

-PROJECT CORE low-tech vocabulary board added as an option to "Manual Communication Boards"

-"-'s" and "smart comma" available on SPELLING page

-"else" now follows indefinite pronouns like "something" ("something else," etc.)

-"some" and "an" added to EXTRA WORDS page

-"some" appears as a logical next word following "want" and "would like"

-DESERT ANIMALS and a second page of BIRDS included
WordPower140 Scan & Touch
-You can now say "I would like to order…" on DRINKS and FOOD pages

-"again" added to READING page
Spanish WordPower Files
-SOCIAL (FRASES) pages updated, DESERT ANIMALS added, and much more!

-Low-tech vocabulary board that loosely coincides with English PROJECT CORE added to

WordPower60 ESPANOL BÁSICO; added as option to "Manual Communication Boards" PAGE