In this latest Chat Software update from Saltillo, you won't want to miss the following cool new features!
Word Prediction (found in a keyboard of a vocabulary)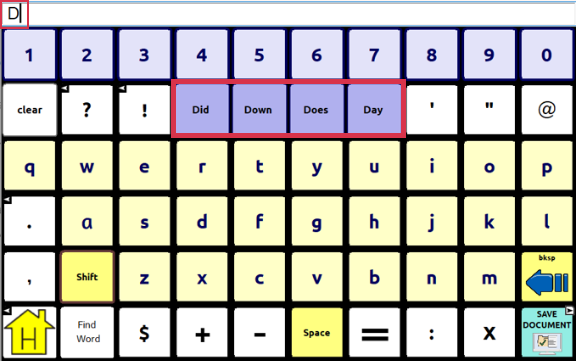 Update 2.27 now brings you three types of word prediction that can be selected in your settings:

Readtopia Supports added to WordPower™42 & 60 Basic
What is Readtopia?
Readtopia is a special education curriculum designed for teachers working with older students.
It is an integrated curriculum offering support across many domains – ELA, Math, Social Studies, Life Skills and Science.
Try it for free and take a video tour of the curriculum where you can explore entire units that feature a wide variety of materials. You can even download a sample for yourself!
To support the use of the Readtopia curriculum, over 80 fun words have been added to WordPower 42 and 60 Basic files
"Imagine" has been added as a new category, giving you access to words like magic, dream, ghost, witch, monster and more.
Another favorite is the character trait page, which is also linked in the reading page and provides great words for describing!
LessonPix is also providing many support boards for Readtopia. Visit https://lessonpix.com/.
The AAC Language Lab will also be offering smart charts, or symbol sequences, to assist in locating vocabulary found in the Readtopia curriculum. https://aaclanguagelab.com/
To learn more about the 2.27 Chat Software Update and to catch up on what you may have missed in 2.25 & 2.26, check out our video!