Spanish Vocabulary files are available at no additional charge in the TouchChat Express. The Spanish files will be available in the vocabulary listing under "Spanish". You will receive the following 10 Spanish Vocabulary files:
WordPower 48 Español is a new AAC vocabulary created for TouchChat Express. Designed to be intuitive and easy to use, WordPower Español meets the communication needs of a wide group of individuals in Spanish speaking cultures. The vocabulary includes easy to access basic communication for beginning communicators, as well as sophisticated language and grammar for individuals with advanced cognitive and linguistic abilities.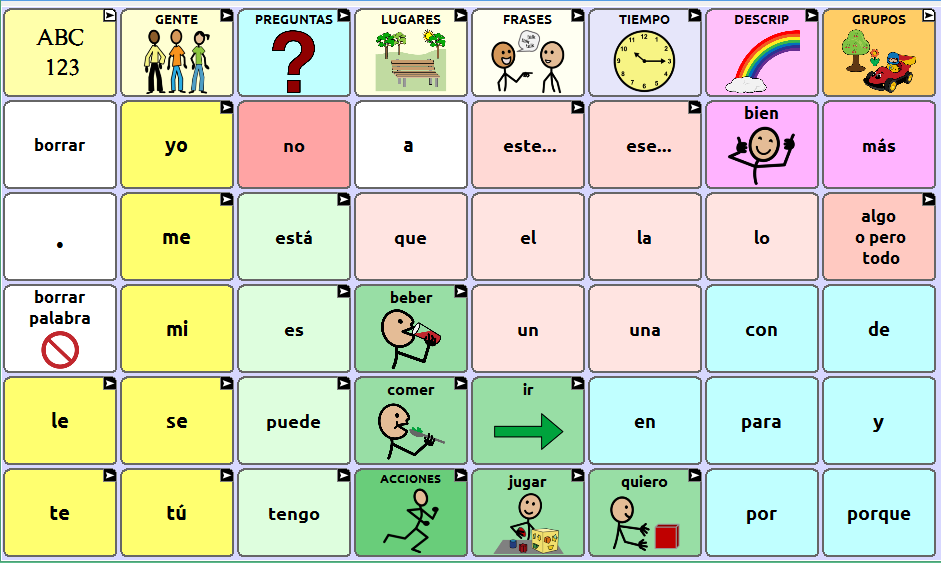 WordPower 48 Español Basico
WordPower48 Español Basico is a new addition to the WordPower Español vocabularies. It was designed with early language learners in mind, providing ample picture support and novel structures to facilitate expressive language development. Core vocabulary is embedded within the category and activity pages, allowing easy generation of language from the main core page as well as within topic-based pages. Core words remain consistent in terms of placement and access, providing a natural bridge between core and fringe words.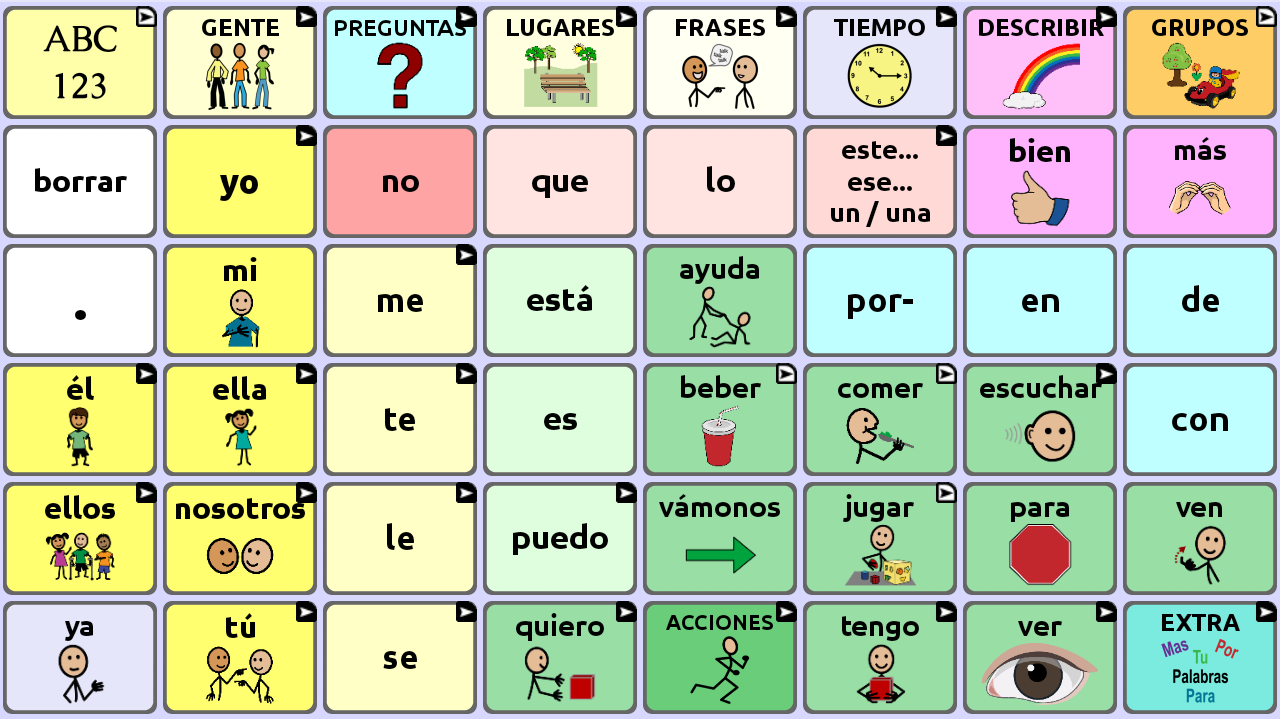 MultiChat 15 Spanish – MultiChat 15 Spanish is the student version developed for TouchChat Express. This Spanish version is very similar to the English MultiChat 15 Student file. However, due to the differences in the two languages some changes have been made to try to accurately represent each language. For example, Spanish nouns have a gender (masculine or feminine) whereas English nouns do not. In addition, Spanish has a number of different ways to use articles such as "the" that are not consistent with English. The MulitChat 15 Spanish file is developed to be universal so that it is appropriate for many Spanish speakers. Therefore, definitely take advantage of the editing capability to make regional specifications.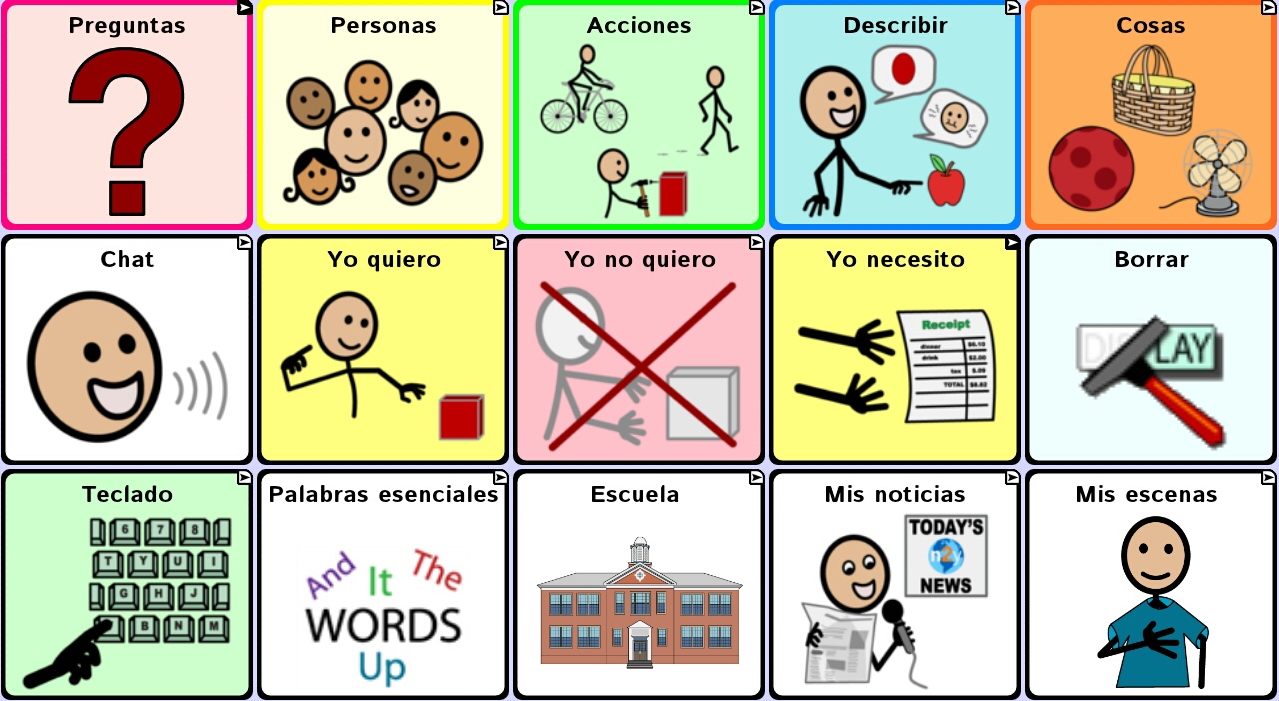 MultiChat 15 Spanish Bilingual – This vocabulary file is exactly the same as the MultiChat 15 Spanish file except that the label on the buttons has both the English and Spanish word. Please note, when the TouchChat Express speaks the word and/or phrases, it is only spoken in Spanish.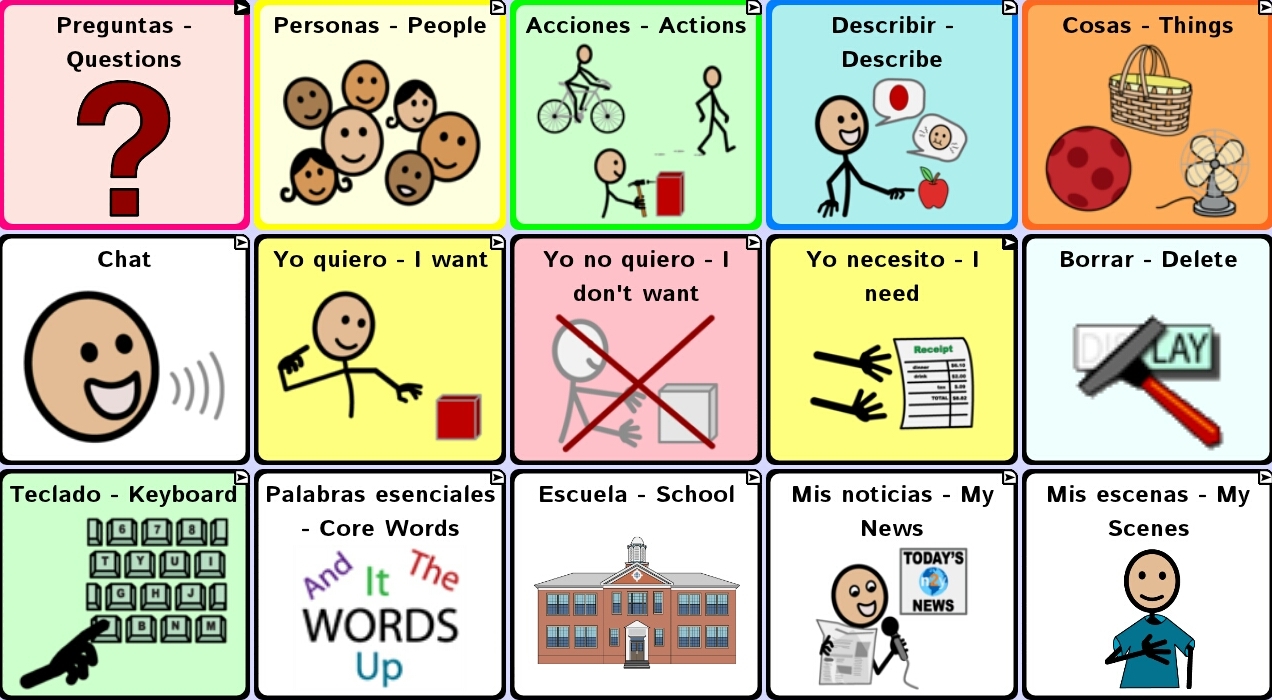 Vocab PC Spanish is a direct translation of the English version. VocabPC was designed by Gail Van Tatenhove, PA, MS, CCC-SLP, for adults and adolescents with developmental disabilities. Vocabulary in VocabPC is arranged as carrier phrases, interactive sentences, activity vocabulary and naming words. VocabPC uses a 12 location page layout.
Teclado is a Spanish keyboard.
Sin sintaxis 4x4 English & Spanish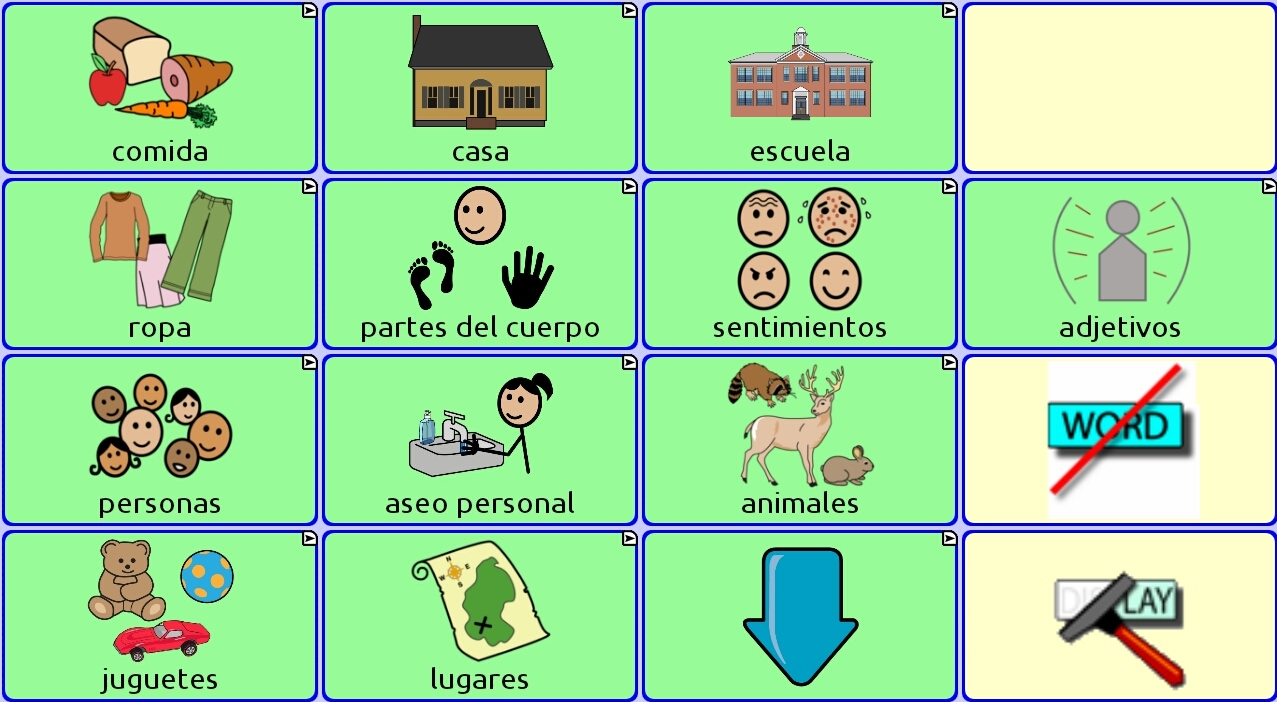 Sintaxis 4x5 English & Spanish