Go into the edit mode by tapping Edit and check Edit Mode.
Tap and hold the stylus on the button to edit to open the menu options(right click if using DesktopChat SE).
Choose Edit Button option. A general properties screen will appear.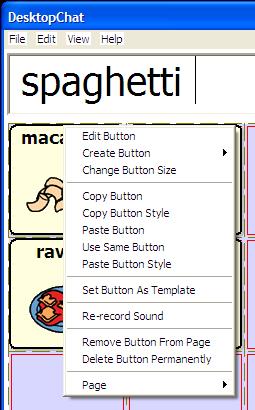 Use the Image region in the General tab controls to add or edit a button's picture.
You can add a new icon by following these steps: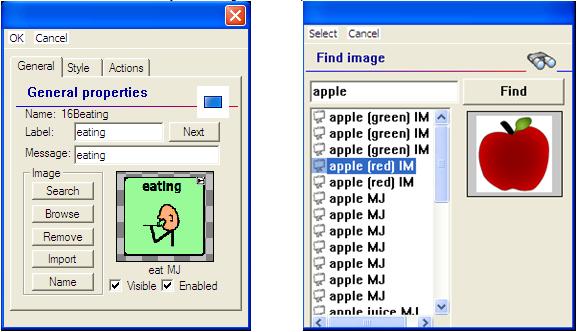 By tapping the Search button ALT-Chat performs an automatic search on any text in the Label box first. After that search a Find Image dialog will pop up. If the appropriate icon wasn't found in the original search, enter a new item to search on in the text box and tap the Find button. The ALT-Chat will search for that word and list all icons found that have that word included in their name. To see the options just tap on each one and they will be previewed in the box to the right.
Use the preview box to decide which image to use.
Tap the Select button to add the image.
Browsing for Icons is also available. Choosing Browse from the Image area provides a listing of categories to choose from as an alternative way to find the most appropriate icon for the button. Open the category with a single tap and then tapping on the icon name provides a preview of the icon prior to making your selection.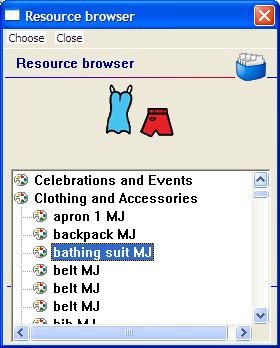 A button preview will be presented in the preview slot of the General Properties screen. Select the OK button to save the image to the button or, if this button appearance does not meet your expectations, tap the Remove button to remove the image from the button.
If you find that the symbol you need is not available within the existing ALT-Chat symbol library, you can create your own symbol using a graphics program on your PC, and then importing that image directly into your configuration.
Using the DesktopChatSE program, it is possible to use your own digital pictures, scanned pictures, downloaded images or homemade symbols on any button.
To include a picture not in the ChatPCSE library (use DesktopChat or import directly to device)
If using DesktopChat -the pictures you want to use must also be on this same computer
If importing directly to device, copy the pictures(bmp and png format only) to the flash drive and plug into the Alt-Chat.
choose Edit Mode
Edit the proper button
choose Import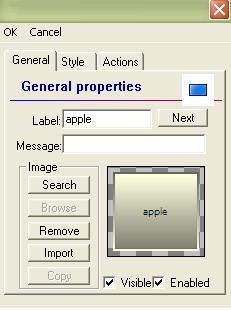 Browse for the pictures you want to use. When you find the image you want to use, select it.
You will see a preview of it, scaled to fit the button. Once you have Selected the image you wish to import, click on OK and the image will appear on the button.
If the imported image size needs adjusted click here.