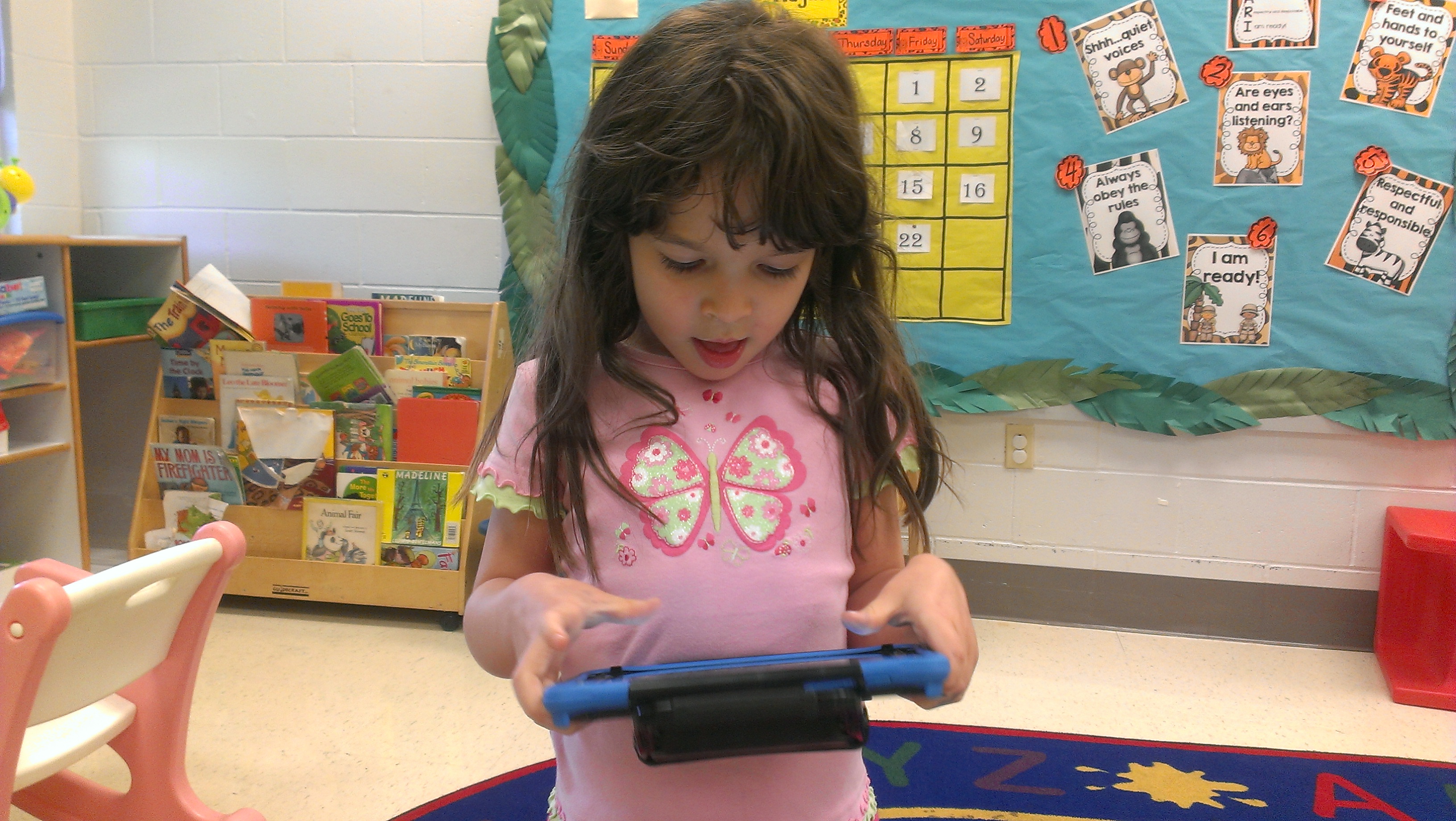 Meet Carmen, an energetic 5 year old with a cheerful personality and contagious smile. She enjoys bubbles, music, computer activities, and sensory-motor play. She has a strong interest in letters and numbers and is beginning to demonstrate early literacy skills. Carmen enjoys looking at books and pictures of animals and can identify and name more animals than most other children her age. Carmen is definitely eager to learn.
Carmen has faced many challenges, including difficulties with gait, balance, coordination, regulating body temperature, self-care skills, and functional communication. She was diagnosed with a seizure disorder, characterized by frequent, intractable seizures, often followed by the global regression of skills including decreased verbal language. Carmen is able to imitate verbal models; however, she struggles to express her wants and needs spontaneously.
Previously, Carmen was successfully using a mid-tech communication device at school. She was able to access a static voice output device with up to 20 buttons. About two years ago, the family and school team decided it was time to introduce a device with robust vocabulary system. After trialing multiple high-tech communication devices, Carmen received her NOVA chat 7 just over a year ago. During her early time with the NOVA chat, Carmen enjoyed exploring the device. She quickly learned how to label items in her environment with the support of her new device. Her favorite phrases included "Are you kidding me?" and "I'm so over it". As her navigation abilties of the NOVA chat 7 improved, she began to include functional phrases in conjunction with her favorite phrases. She is able to greet, request items, specify using modifiers, request actions of others, request more, close an activity, and bid farewell.
Carmen's skills fluctuate following seizure activity; however, her NOVA chat 7 has provided a consistent form of communication. Strong family support has been a defining factor in Carmen's communication skills. Her mother, father, and brother are always supportive and encouraging of Carmen. The family is learning how to implement the device across settings. Despite Carmen's many challenges, she continues to make great leaps and bounds with her communication. She is a joy to watch as she continues down her path with the NOVA chat 7.