Hello my name is Caroline Tutera.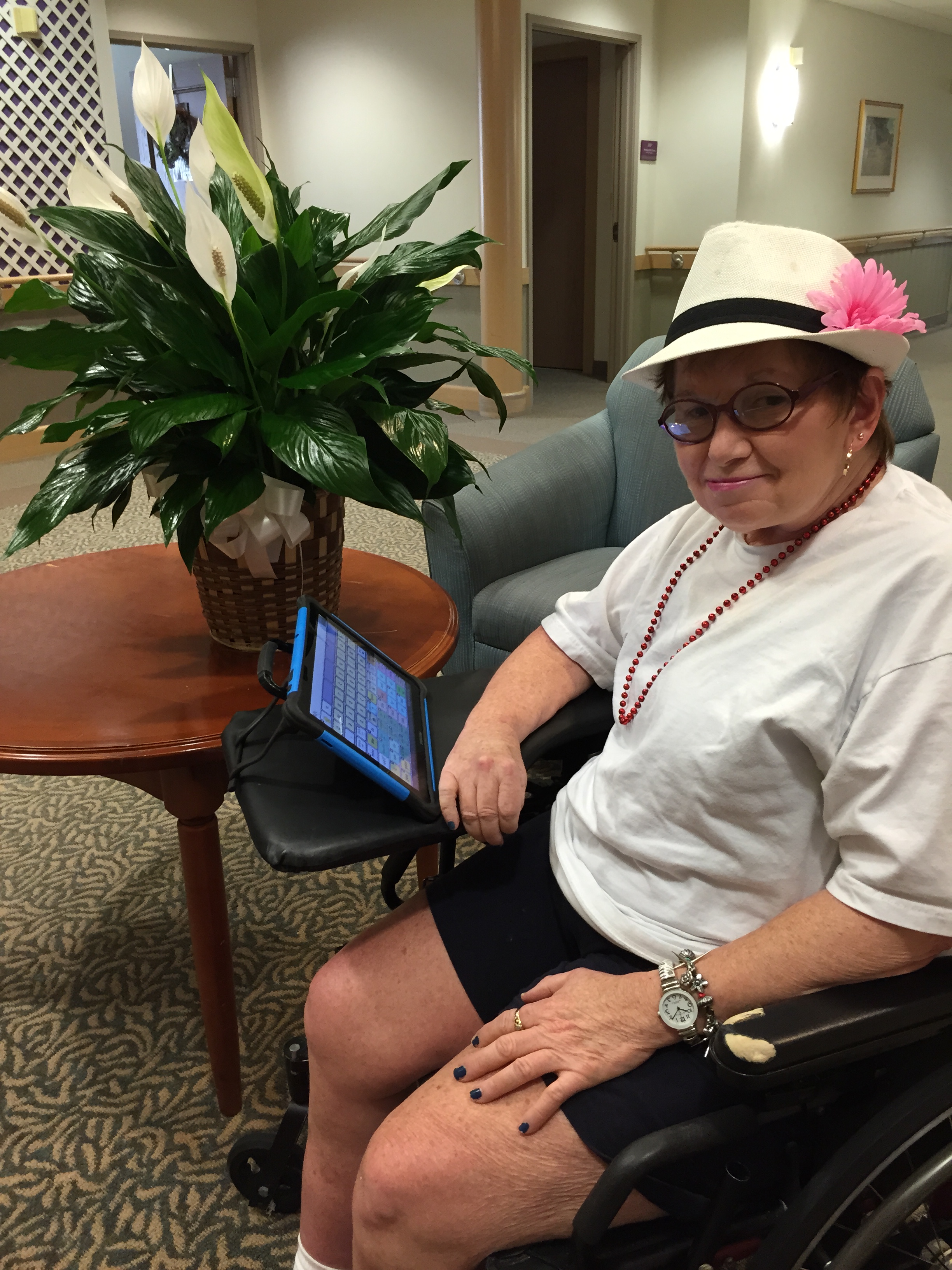 I'm 63 yrs. old, I have been disabled since 1976, due to a car accident. I suffered a severe brain injury, which affected my motor functions, like walking, and talking, etc... Physically, I'm a mess, a broken body...but mentally, I'm all here baby, as normal as you...BUT in 1976 (I was 24), our society couldn't handle people with disabilities. You didn't see many wheelchairs back then, so I regressed, became a recluse, a shut in. I lived in Florida with my parents until they died. Then in 1998 I moved here to St. Louis with my sister, and she introduced me to a computer, and I went to town!!!!.... exploring new things, emailing old friends, etc...
AND NOW, DUE TO A FAMILY TRAGEDY, I have come to live in a Nursing Home. The therapists here recommended the NOVA Chat device, and I was so intrigued,....hoping my qualification would be approved, and it was...WOW, I'm in heaven!!! It's truly an amazing device, especially coming from a person whose been speechless for 40 years I can now express myself fully, communicate with friends. I use it daily...I'm so lost without it. Losing the ability to speak is a major, major loss, but now that the NOVA Chat has come into my life, it has opened up a whole new aspect.
I HIGHLY RECOMMEND THIS DEVICE, in hopes that it helps others the way it has helped me.
Thank you, Caroline