Update your Chat device to the 2.31 software today so you can access the latest and greatest features…check them out below and be sure to watch the video for more details!
New Features Include:
Text Menu has been renamed to "Literacy Menu"

Pop-Up Speech has been renamed "Button Message Pop-Up". Button Message Pop-Up is a transition to literacy feature and has moved from Button Settings to the Literacy Menu.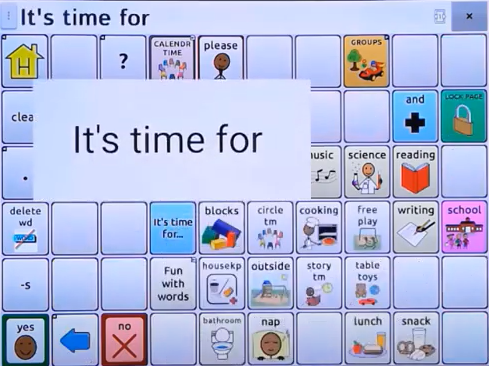 Store Text to Button feature - has been reworked to better prevent buttons from being overwritten by the device user
Side Chat - Color options have been added to the Side Chat window so the color of the second conversation can be changed. This allows each conversation to be more easily identified. Side Chat is a feature that allows an individual to hold two conversations at the same time! Turn on Side Chat by selecting Menu>Application Settings>Speech Output then tap Side Chat to turn on the feature. An icon in the speech display bar will indicate that Side Chat has been turned on: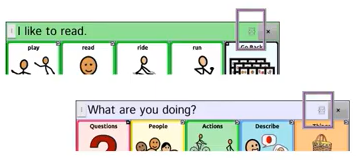 Change the color of the speech display bar by selecting Menu>Application Settings>Style then click the option you wish to adjust. After clicking the option, you can choose your color and it will appear in the circle:



ChatEditor – you will no longer need the Import Folder to transfer files. Watch video below for more information
WordPower™60 Español Basico – Added ability to say "My favorite food is ____" to all food groups

WordPower80 – a next logical word has "-line" has been added so you can say "online". The word "cute" has also been added to the first Describe page