Experience PRC-Saltillo's new AAC Learning Journey website and discover a great variety of resources including eLearning classes and live online instructor-led trainings. From parents looking for ways to help their augmentative communicator to clinicians, educators and other professionals committed to expanding their AAC knowledge, this website offers something for everyone with 24/7 access to invaluable educational resources.
"PRC-Saltillo is loved in the AAC community for our exceptional training and clinical implementation resources," commented Sarah Wilds, VP, Product & Service Development. "We're excited about the launch of AAC Learning Journey as it provides even more opportunities for caregivers and clinicians to learn in different modalities and a schedule that's right for them."
How to Get Started
Go to aaclearningjourney.com and check out an overview of the resources available. With product trainings, implementation strategies and much more, you'll find a variety of content ranging in length to accommodate your schedule.
Upon selecting a course, you will be prompted to Enroll and either Sign In with your existing PRC-Saltillo account or Create an Account to complete course registration as well as to explore the entire course catalog from PRC-Saltillo.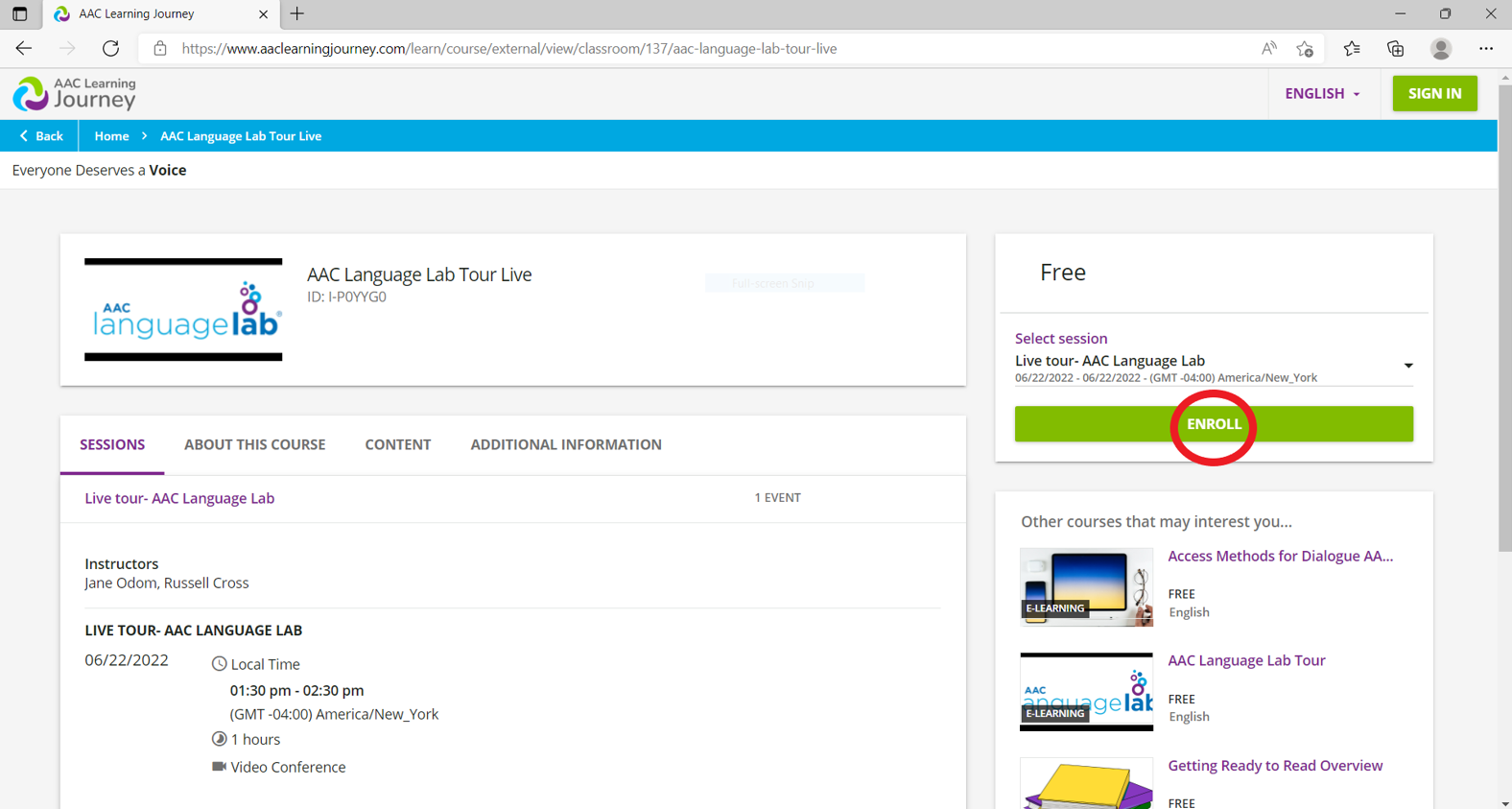 Learn Your Way
Have an hour and want to learn about access methods in a free eLearning format? We've got you! Prefer to learn about topics led live by an instructor? No problem! You will discover a wide range of resources to suit your interests and time constraints with AAC Learning Journey.
Live or eLearning options
Expansive selection of free resources
Select courses qualify for ASHA CEUs, including many eLearning resources
Class durations that fit into your busy schedule
Beginner to advanced AAC topics
Learning plans with courses curated to build your knowledge
Welcome to Your AAC Learning Journey
Join Today to Start Learning AAC at Your Own Pace
Whether you're totally new to AAC or a seasoned AAC professional, AAC Learning Journey is the online destination for you! With courses developed by experts in the AAC field, this website will quickly become your go-to for helpful information you can put into practice immediately to benefit the augmentative communicators in your life.
Where are you going with AAC? Join today to begin your journey and discover all the places your growing knowledge will take you.