Our Spotlight celebrity for this month is Connolly Roach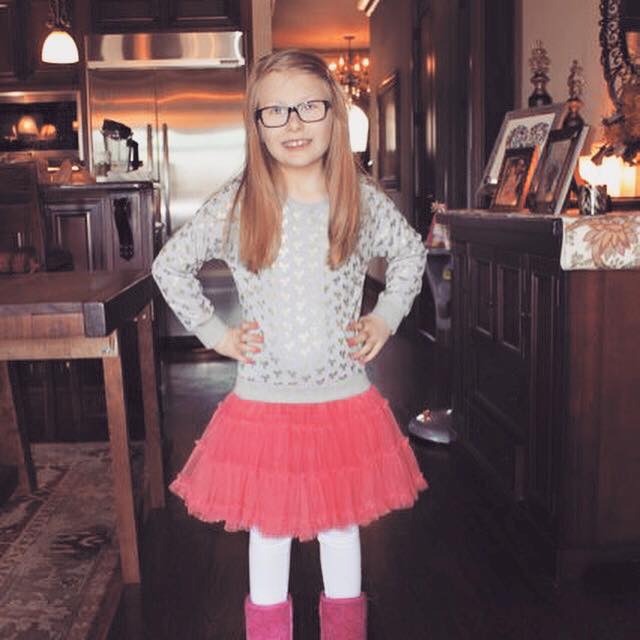 from Cumming, Georgia. She is 7 years old. Connolly was born with Prader-Willi Syndrome and also diagnosed with apraxia. She is in the first grade at Kelly Mill Elementary. Connolly is very active, always on the go! Her favorite activities are horseback riding and swimming. She has been doing both since she was two years old. Connolly lives with her mom and dad as well as two dogs named Tally and Gracie. She is big sister to 20 month old Bancs. She has 2 sets of grandparents, as well as aunts, uncles and cousins who surround her with lots of love and support. Connolly's mom, Teri says "I think her favorite thing about the device is that she can order her own meal at a restaurant. She loves being independent!!"
Jill, Connolly's SLP at school, describes her as a fun-loving, always laughing student with a TREMENDOUS desire to communicate with teachers and peers. That wasn't always the case though. Connolly has had the NovaChat for a few years but just recently started getting serious about using it because her speech isn't improving. She can communicate her wants and needs verbally with familiar listeners, however, when the context of her conversation is unknown, it can be difficult for others to understand without the use of her NovaChat. Communicating was becoming more and more frustrating as Connolly wanted to say more beyond what she wanted and what she needed. Her mom thinks she is starting to see that her NovaChat can help her communicate. Teri says Connolly is a VERY determined kid when it comes to making sure you understand what she's saying. She won't stop until you get it so this device is perfect.
Connolly went to a one week AAC camp over the summer and had a great time. She got to be a camp helper since she was one of the older campers. Jessie who was at camp with Connolly and also her SLP for the summer sees great communication skills developing for her.
At first, Connolly was hesitant to openly use her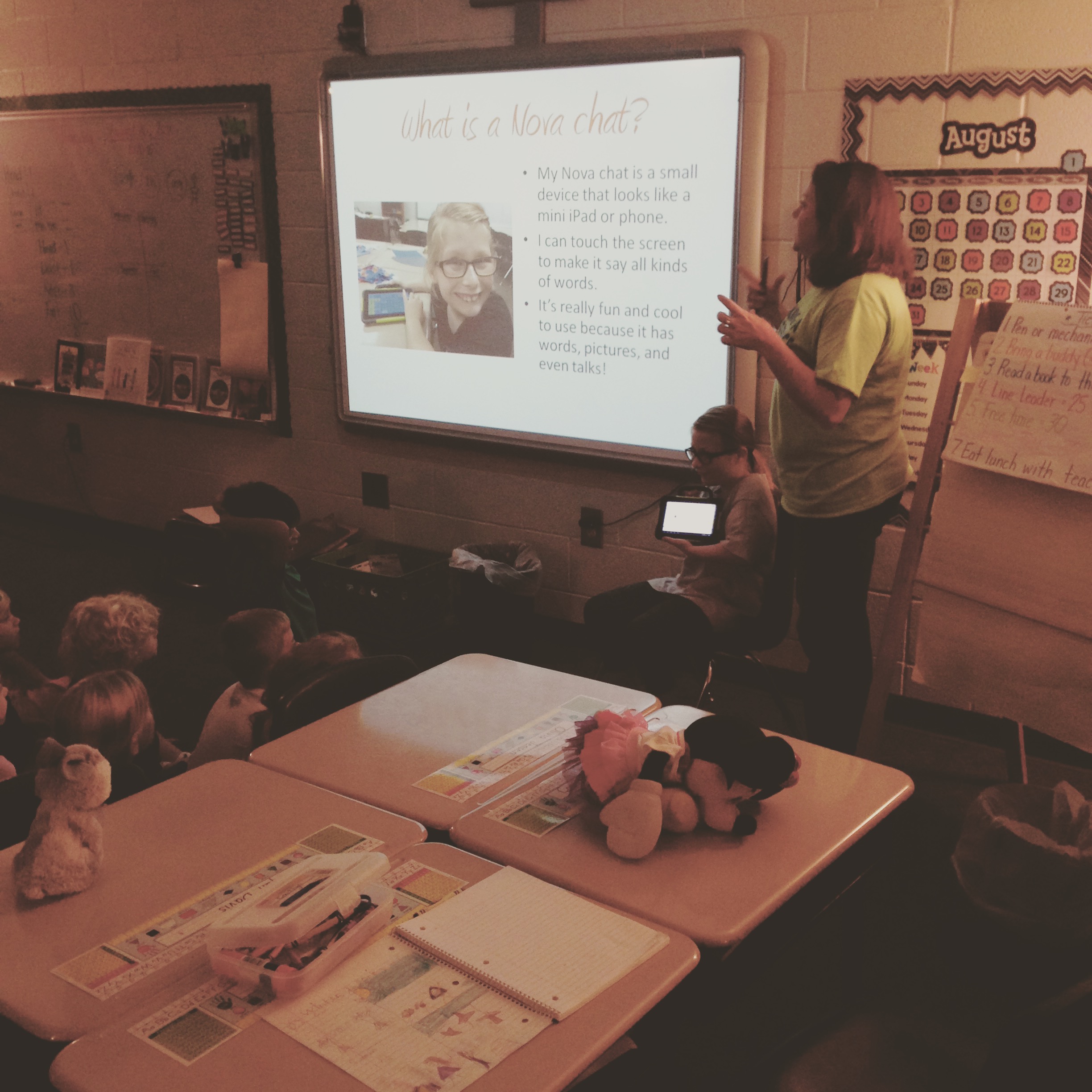 NovaChat within the general education setting, but after a PowerPoint presentation to her classmates, which displayed her use and abilities with the NovaChat, she was more willing than ever to use it. Connolly's SLP, Jill says Connolly absolutely LOVED sharing with her class, and she even had most of the kids convinced that they needed to have a NovaChat too! Connolly thinks it is great that they were able to program it to say many things, including her favorite phrase "Go War Eagle, Hey!" This Georgia kid is a huge Auburn fan!!!
Its awesome to be able to report great stories like this. We wish Connolly continued progress and we say hats off to a great family and passionate team of teachers, therapists, and friends who provide Connolly with the motivation to be the best communicator she can be.