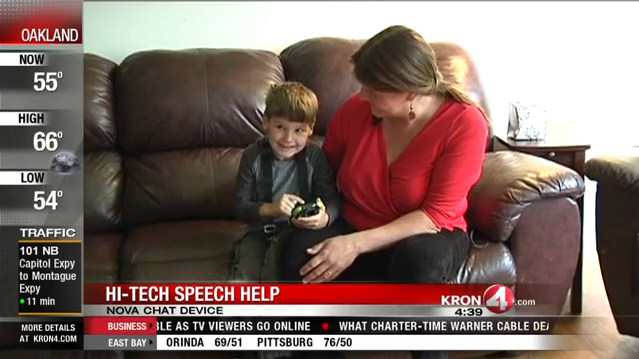 SAN FRANCISCO (KRON) — Technology has the ability to impact lives in many ways.
KRON 4 Tech reporter Gabe Slate discovered a new gadget that is helping people with speech disabilities communicate.
Five-year-old Brian Hunton is living with cerebral palsy.
His mom, Dacia Hunton, said that the Nova Chat has changed their lives, letting her understand what Brian wants or needs.
Not only that, and just as important, Brian enjoys using the Nova Chat device.
Video and story courtesy of KRON 4 news & their tech reporter Gabe Slate.