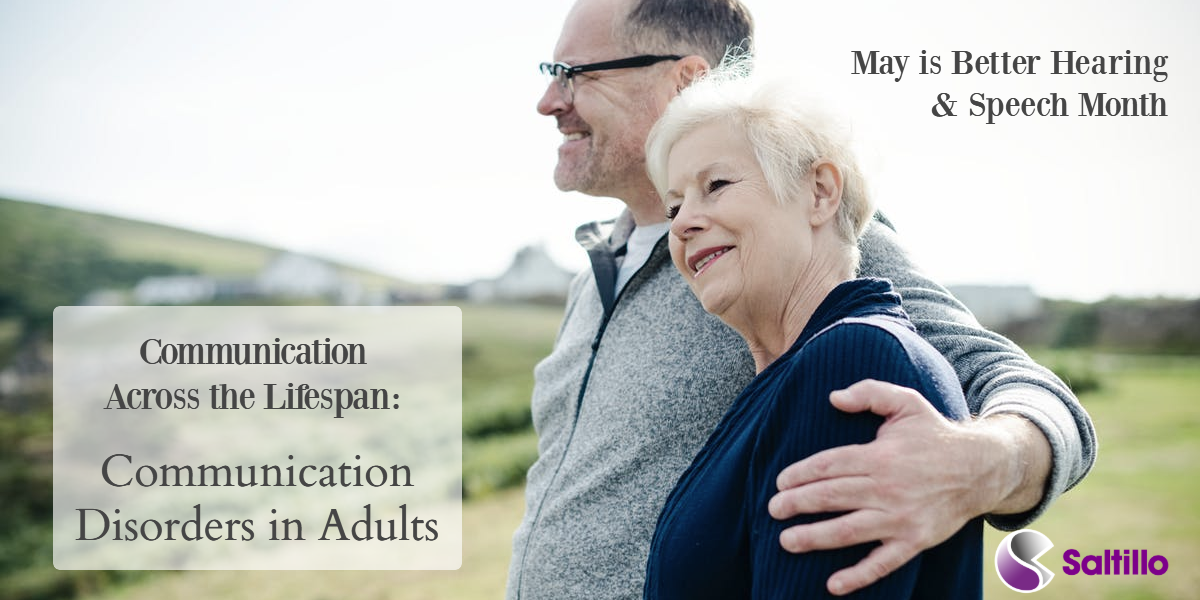 Communication disorders impact people of all ages. For adults, there are a variety of diseases and disorders that can affect their communication abilities: stroke, traumatic brain injury, ALS, other progressive diseases (Parkinson's Disease, Huntington's Disease, Primary Progressive Aphasia, etc.). Adults with these disorders/diseases still have something to say and want to participate in their lives by talking to their spouses and families, making medical decisions, and more.
Aphasia, a disorder caused by damage to the parts of the brain where language is stored, may affect the ability to comprehend language, to express oneself, to read, or to spell and write. For persons with aphasia, augmentative and alternative communication (AAC) has been proven to be an effective intervention strategy, especially to move beyond treatment of just the impairment.
Saltillo's vocabulary file "Communication Journey: Aphasia" can be easily adapted for use by people with different types of aphasia and a range of cognitive levels and degrees of severity. Derived from the Life Participation Approach to Aphasia from the Aphasia Institute in Toronto, Canada, this vocabulary file's User Guide is full of comprehensive, easy-to-understand information. This is especially important because spouses or family members often help people with aphasia use their device to communicate.
Be sure to stay tuned with us in June as we go more in-depth about Communication Journey: Aphasia during Aphasia Awareness Month!